TENS & EMS Technology
Are you suffering from sore aching muscles, stiff neck, back pain, or stress? Get instant relief in the comfort of your home with HiDow.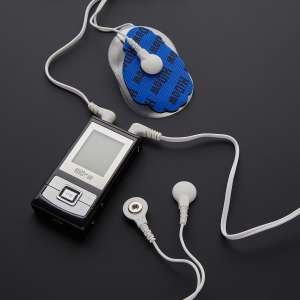 Buy Acu XP micro
– Rs. 29, 999 + Rs. 250 Delivery Charges. – $ 449 + $50 Delivery Charges (Outside India).
Description
The Acu XP micro is perfect for those who are serious about relief, but beginners with the technology. It offers the main therapies and just a few extras and still has a dual output for larger or multiple treatment areas.
Included in this package:
AcuXP Micro device
1 set of large single sided adhesive electrode pads 2 ½ inches (hand shape)
1 set of small single sided adhesive electrode pads 1 ¾ inches (small oval shape)
2 Electrode Wires
AC/DC Adapter (travel charger)
USB Cable
User Manual